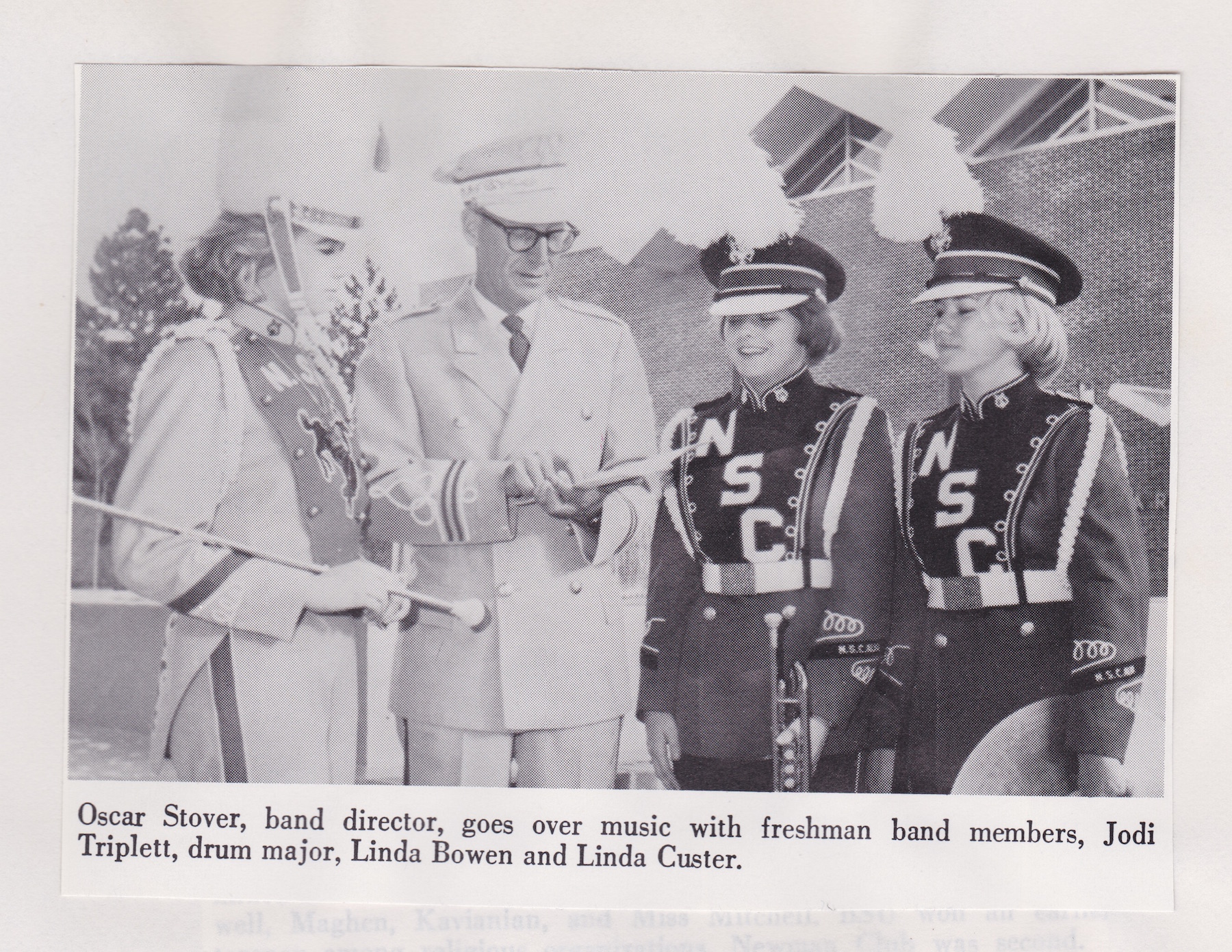 1964-1965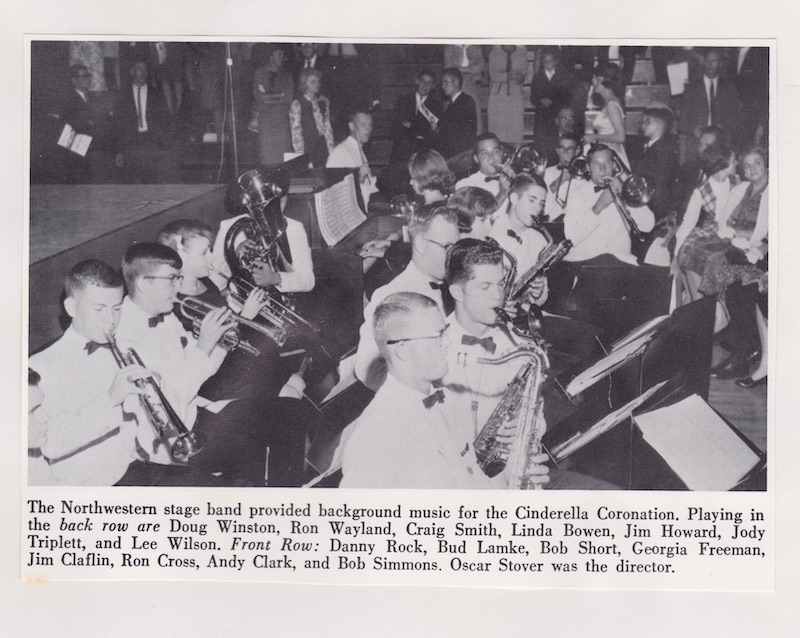 The Cinderella Coronation is part of a the Cinderella Beauty Pageant, still held on campus every fall today.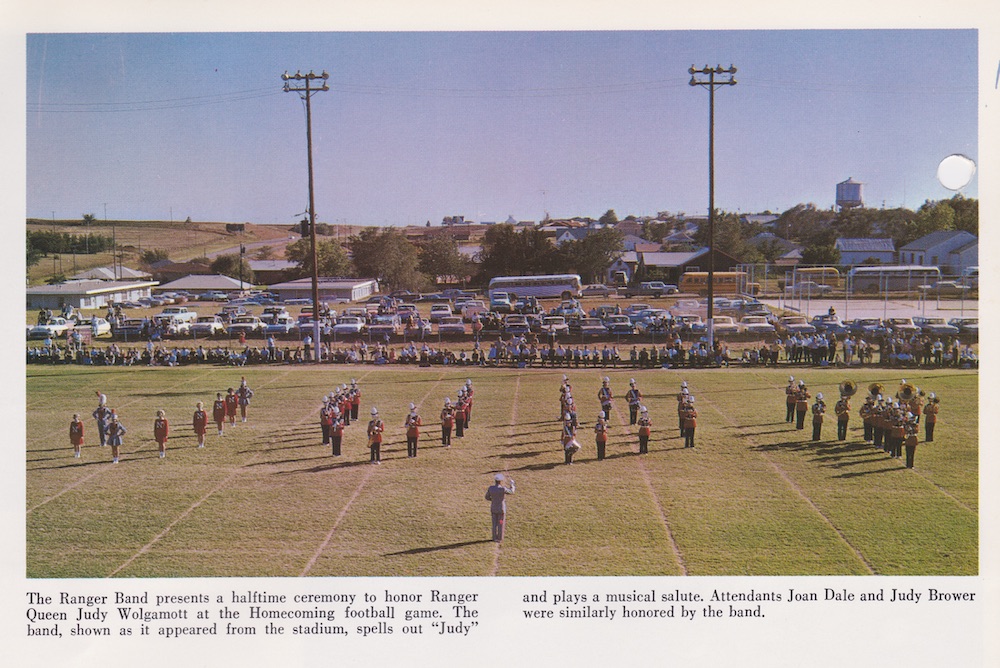 Ranger Band 1964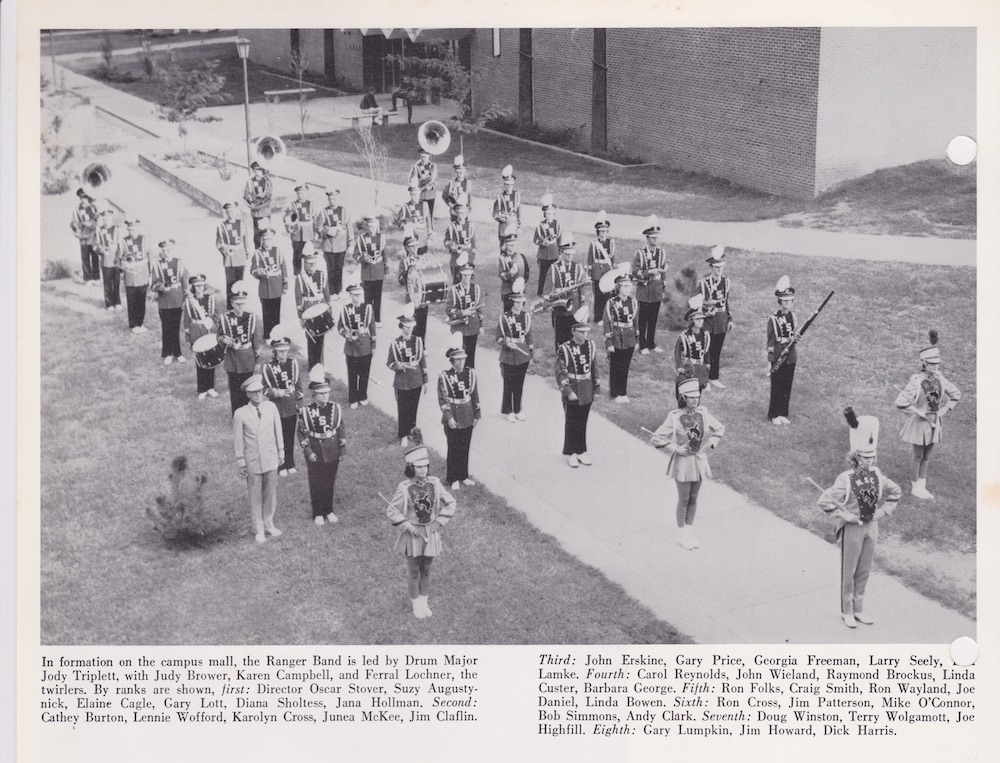 ---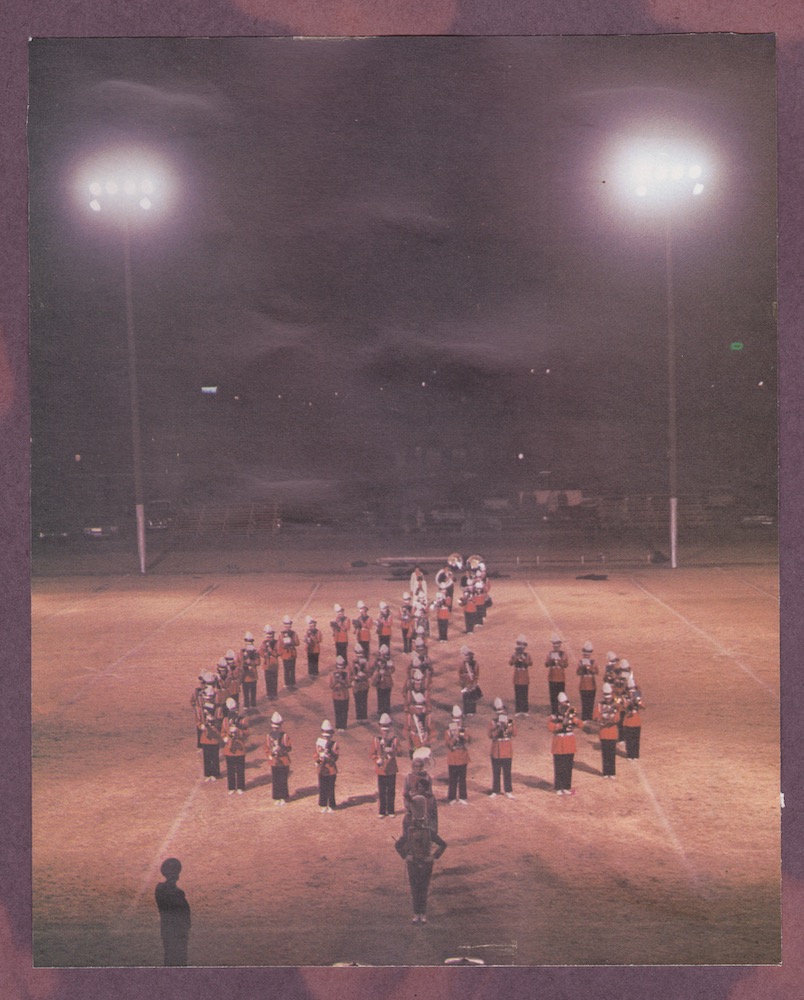 Ranger Band 1966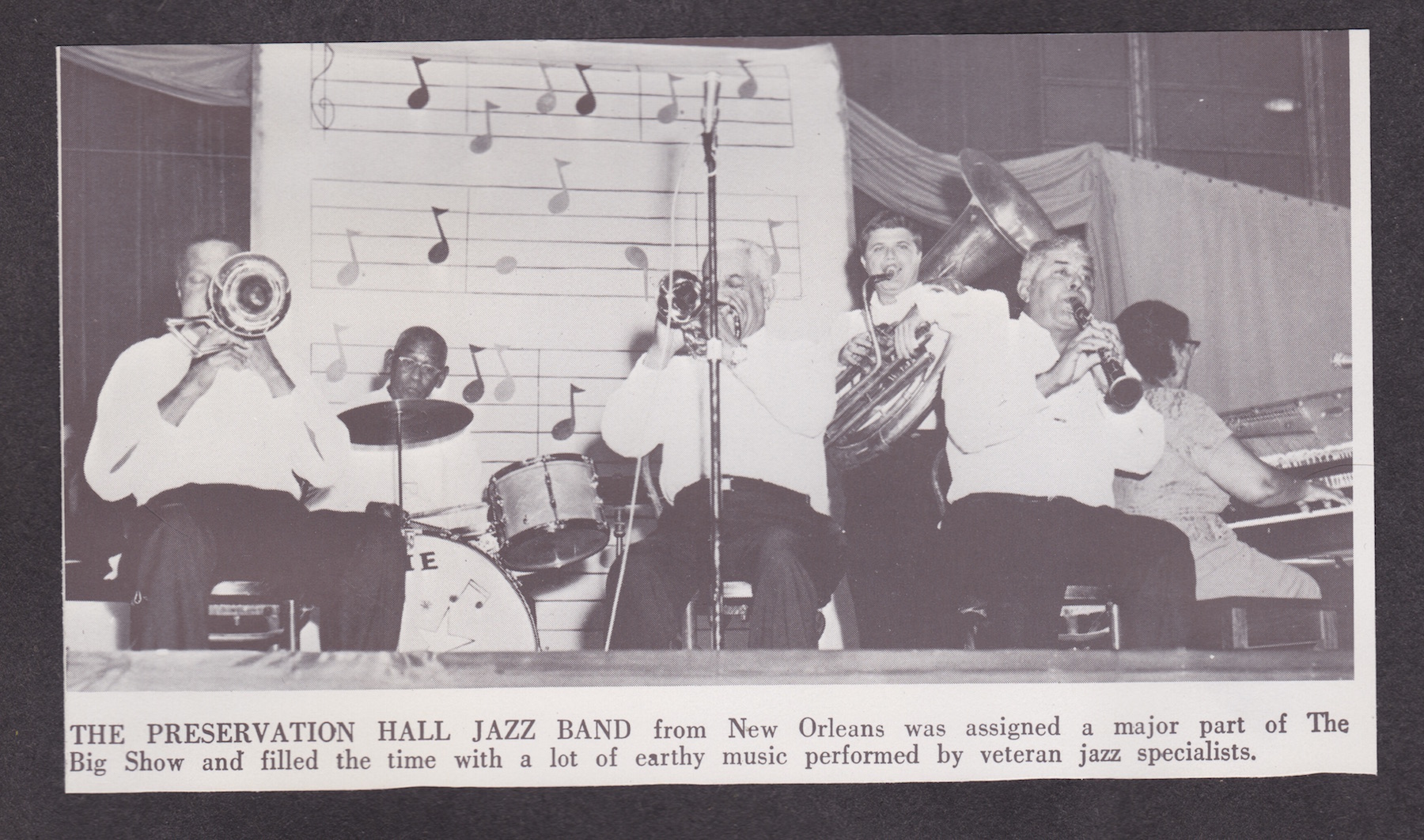 The Big Show was a part of NSC Homecoming throughout the 1960s and always featured live entertainment from a prominent ensemble. The Preservation Hall Jazz Band was the featured group in 1966.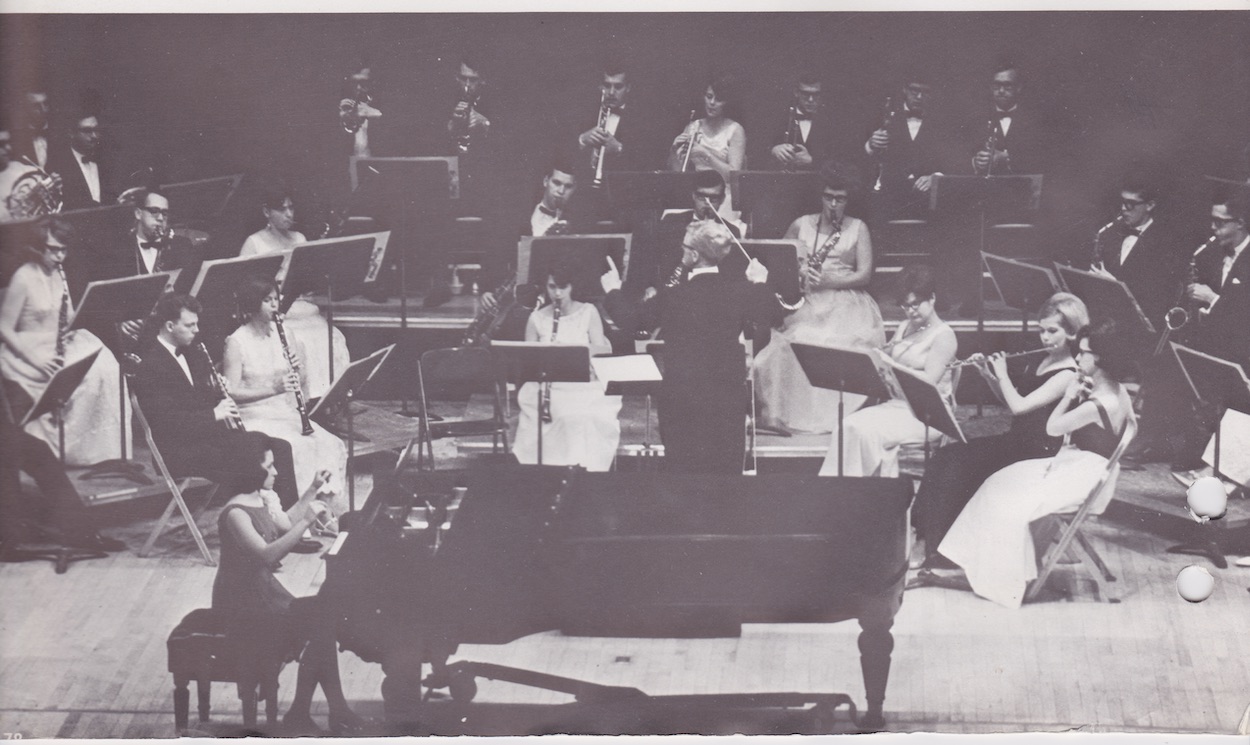 Melanie Hayden during a performance of Rhapsody in Blue with the Ranger Concert Band, Spring 1967. Melanie was a student of Barbara Benefiel. Oscar Stover is conducting the band.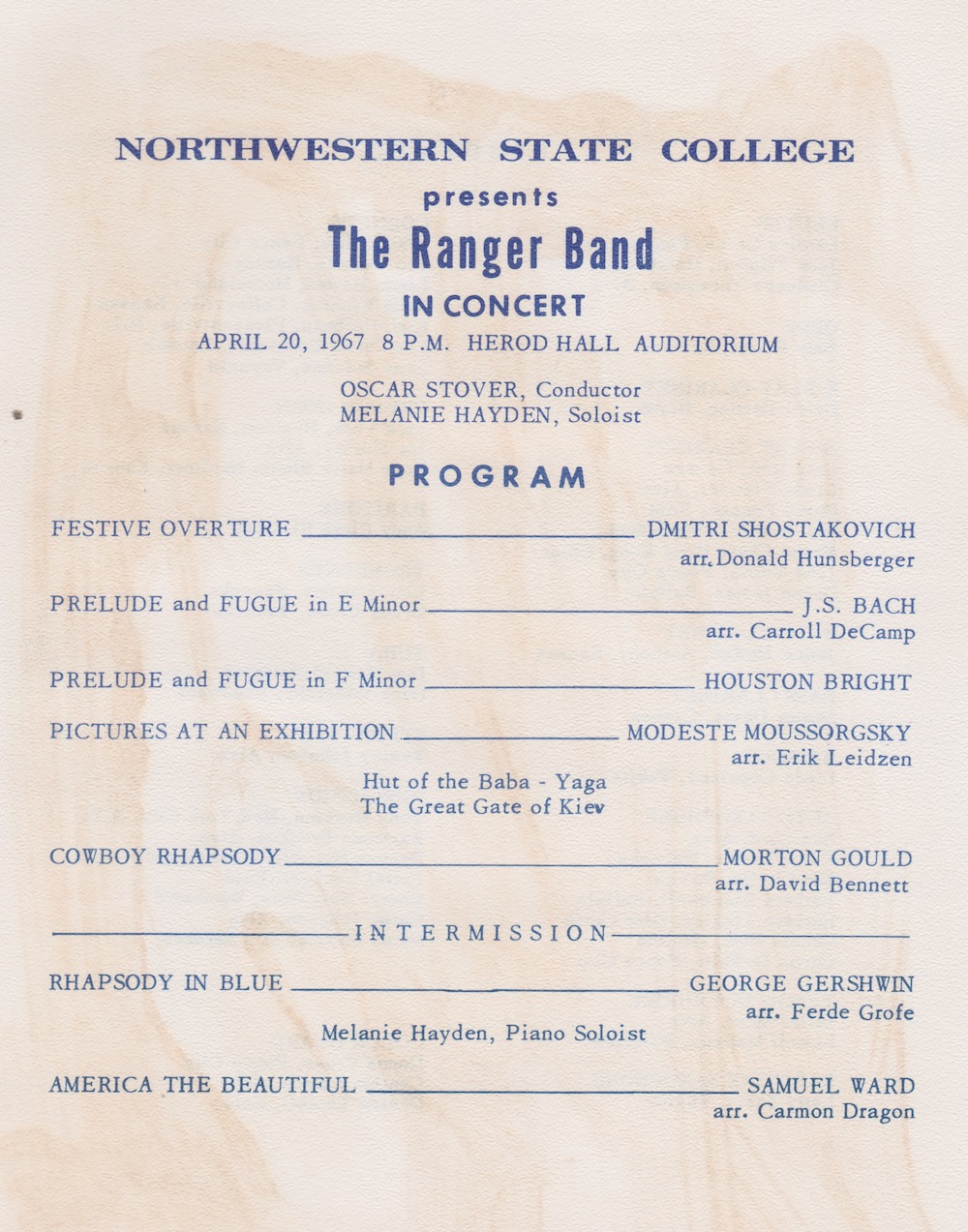 ---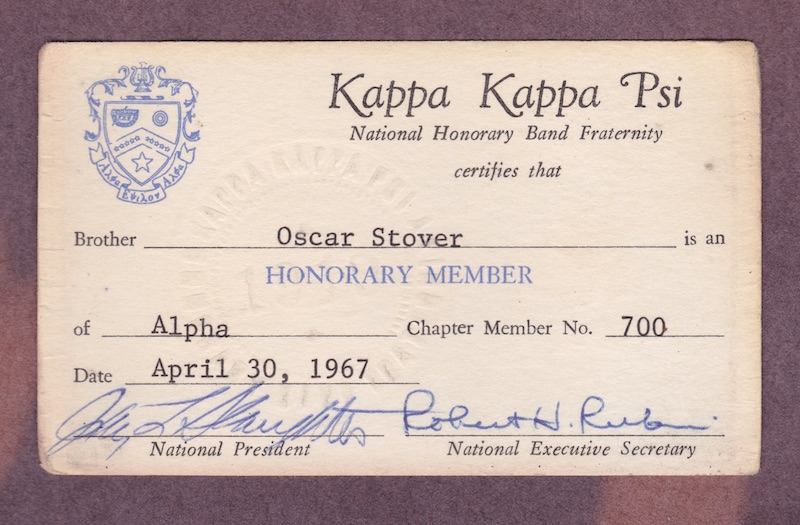 -----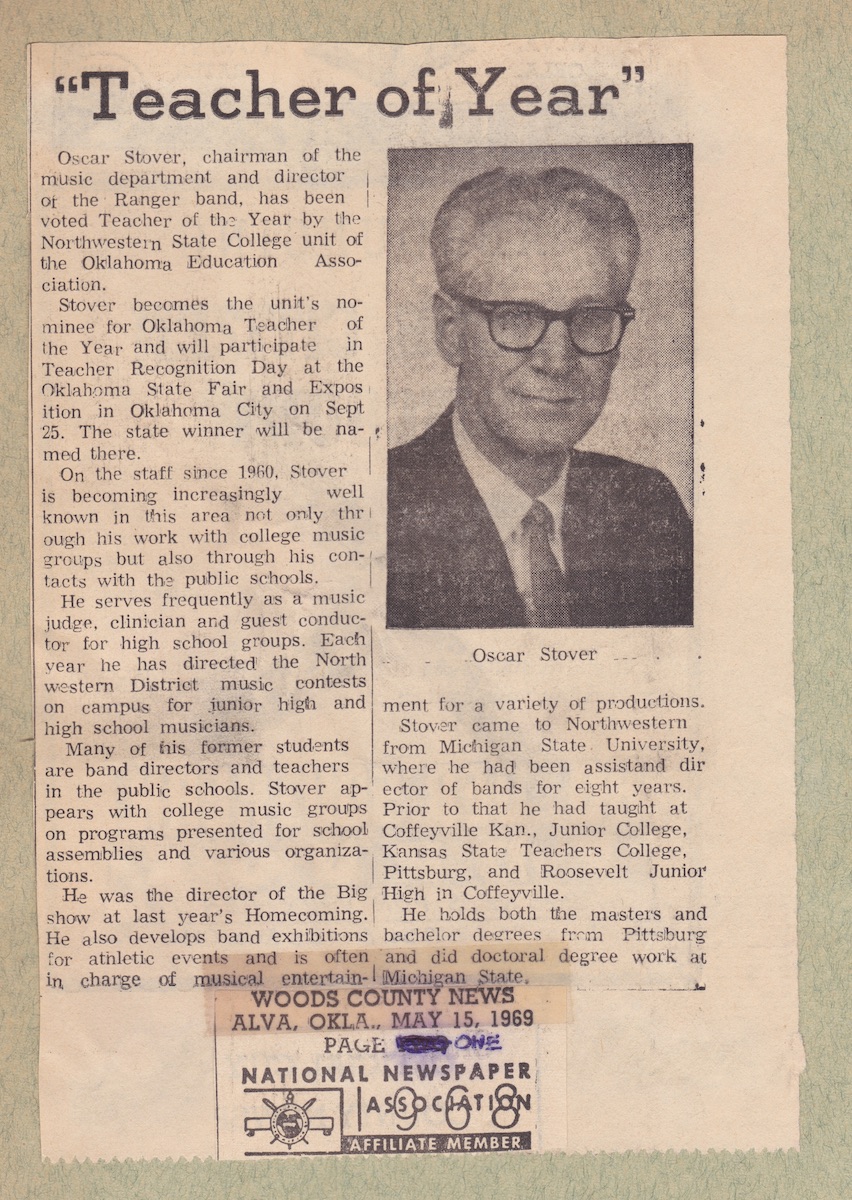 ---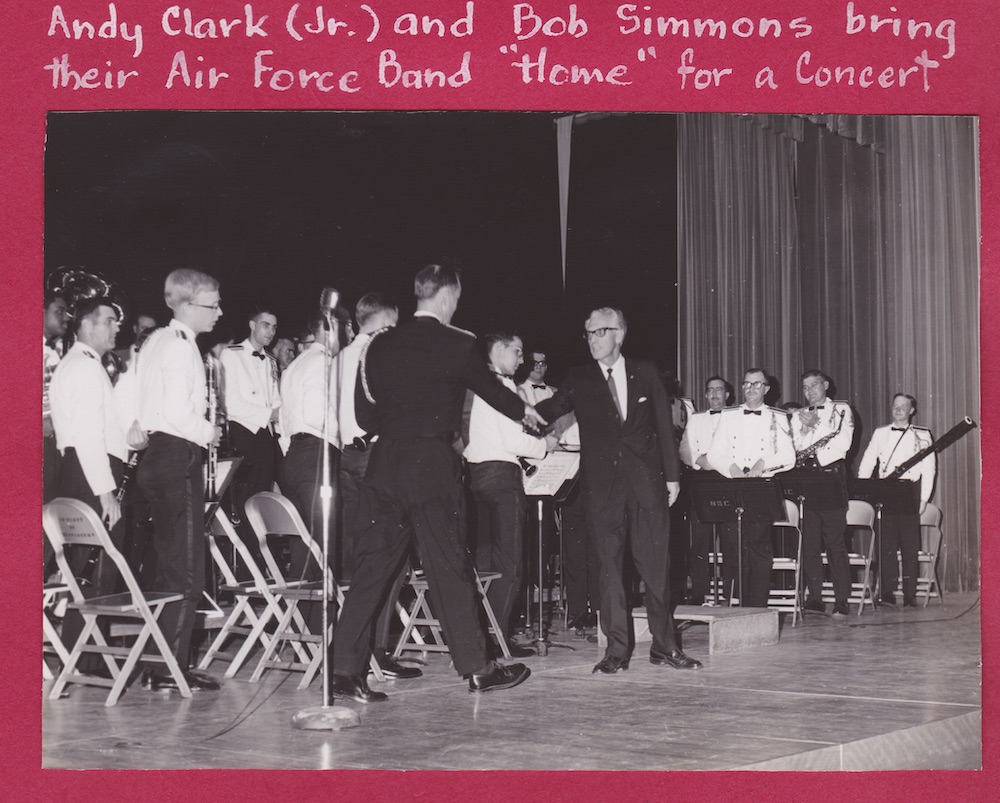 Andy Clark, Jr, returns to Alva with the U.S. Air Force Band in 1969. Mr. Clark had won a position on trombone after studying with Oscar at Northwestern. He would start Norman Lee Publishing in Wichita, Kanasas, which became part of C.L. Barnhouse, a company he eventually led as President.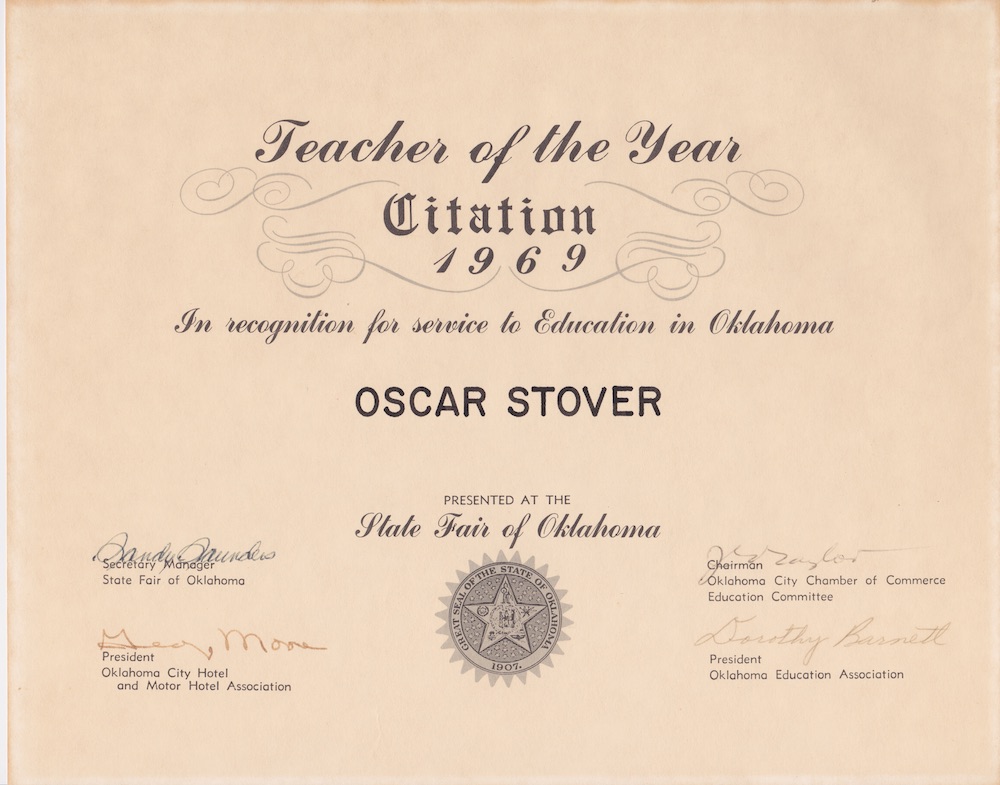 ---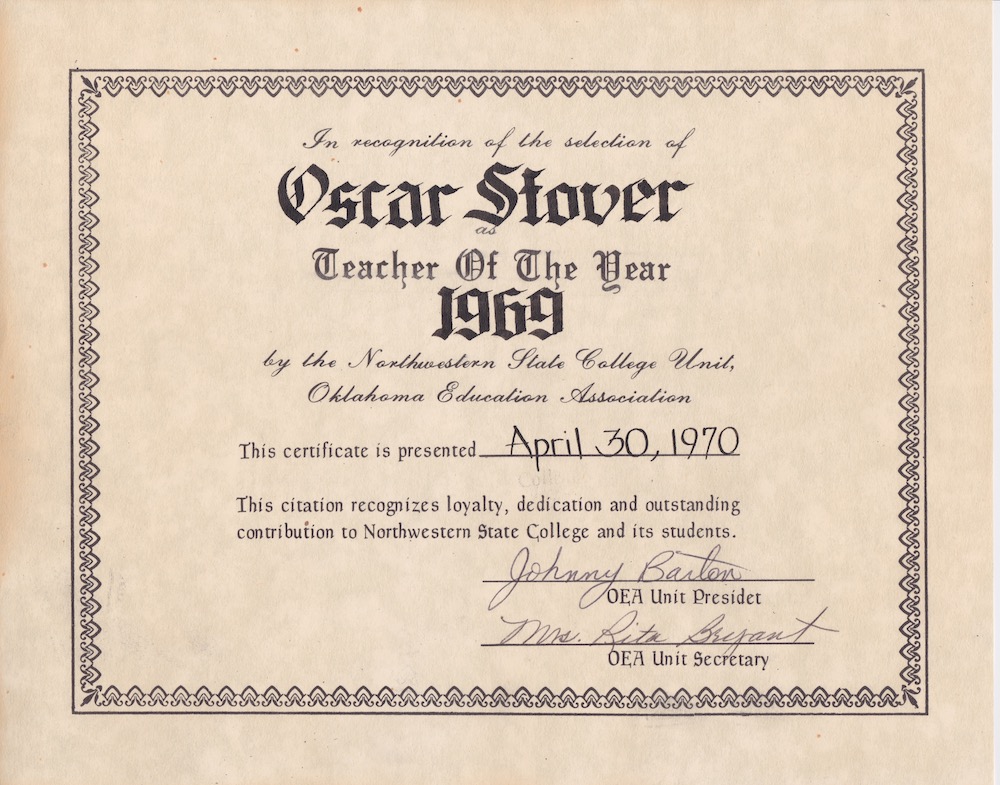 ---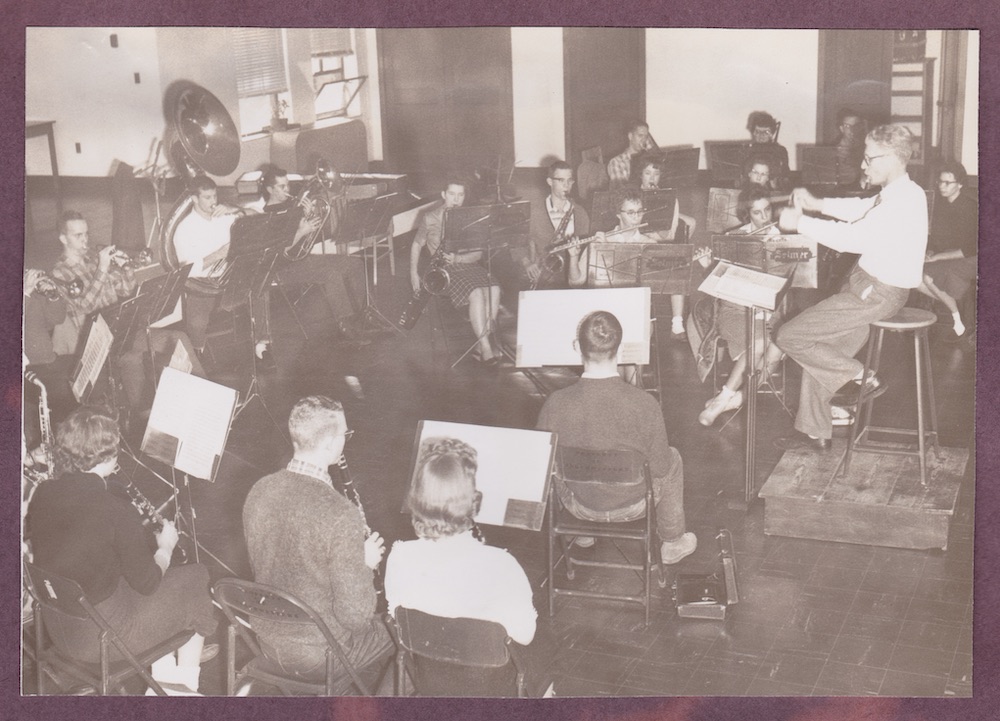 Oscar Stover rehearsing The Ranger Band, circa 1960-1961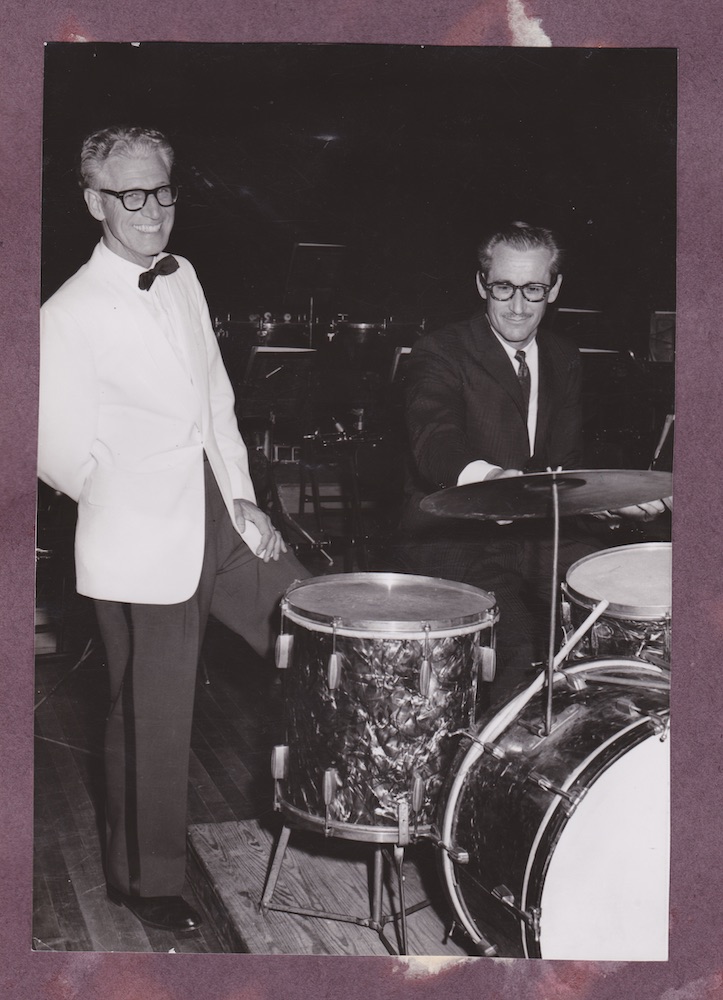 Oscar with his brother, "Smokey" Stover. Smokey played with U.S. Navy Bands during World War II. He continued to perform in the 1950s and 1960s in California and Las Vegas. Smokey performed with Oscar's bands at both Coffeyville Junior College and in Alva with The Ranger Band.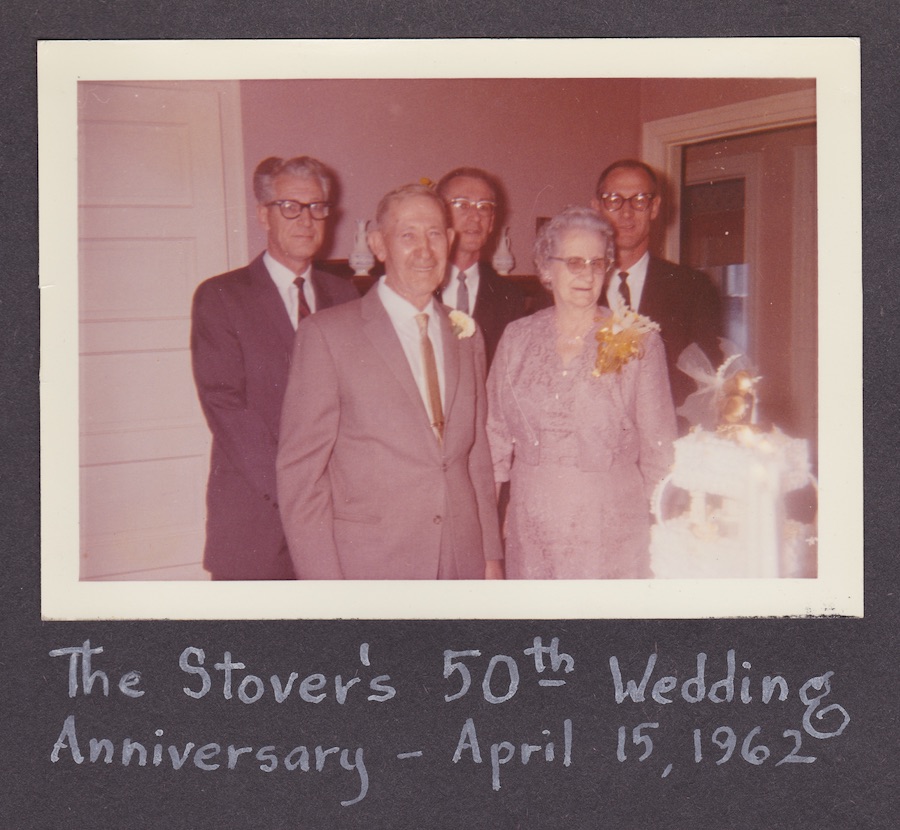 -----


Homecoming Celebration 1963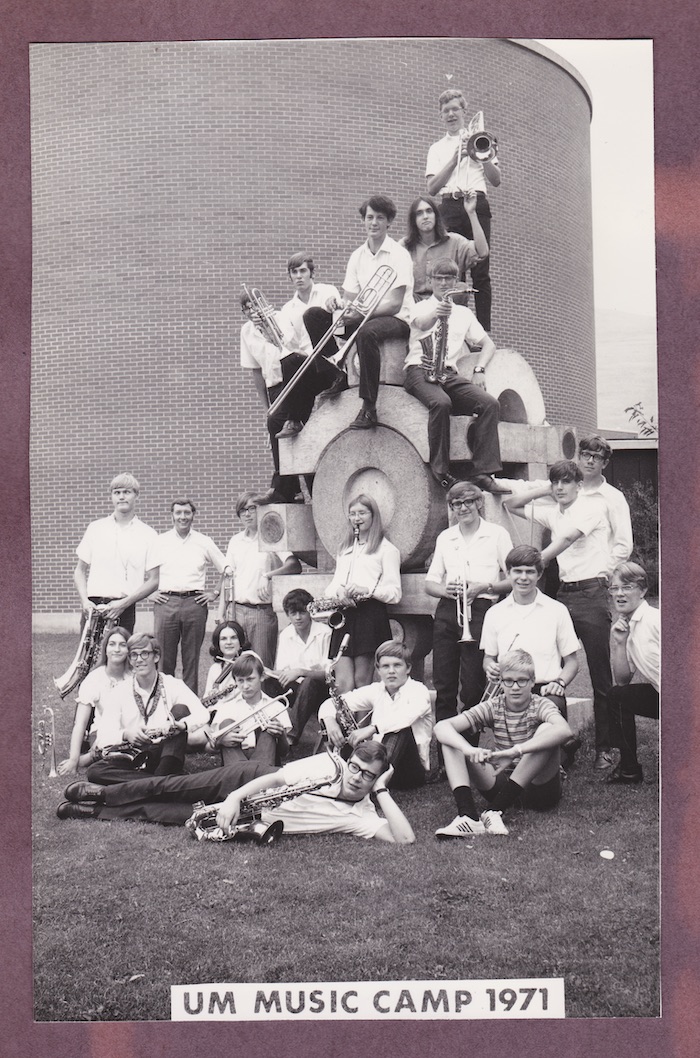 Summer Band Camp at the University of Montana, 1971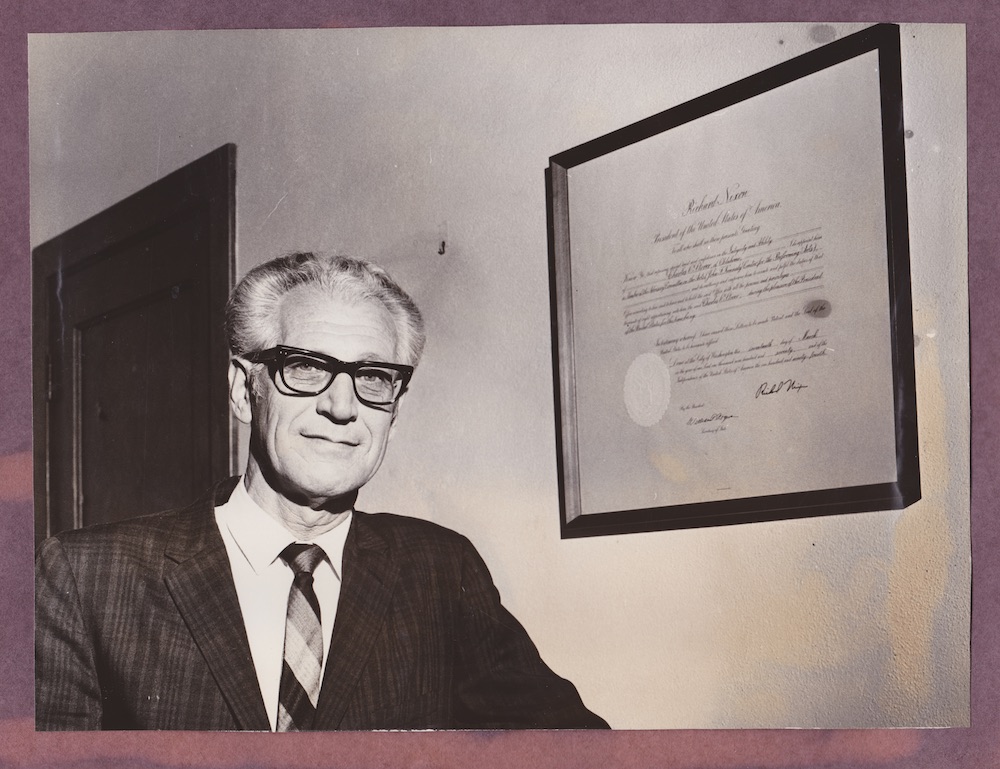 Photo after being appointed by President Nixon to the Advisory Committee on the arts for the Kennedy Center for the Performing Arts in Washington, D.C.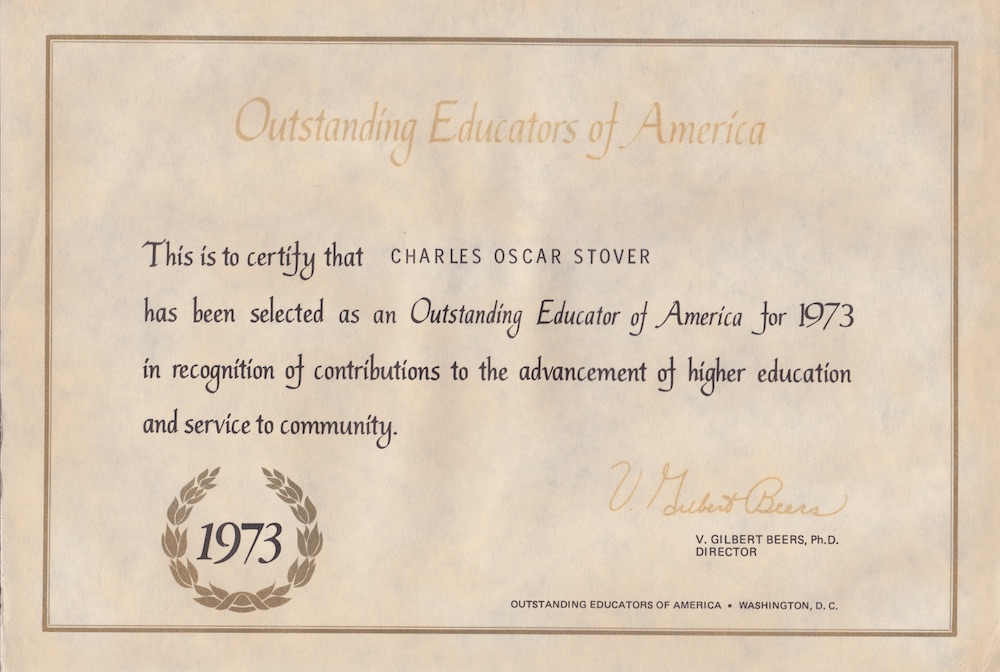 ---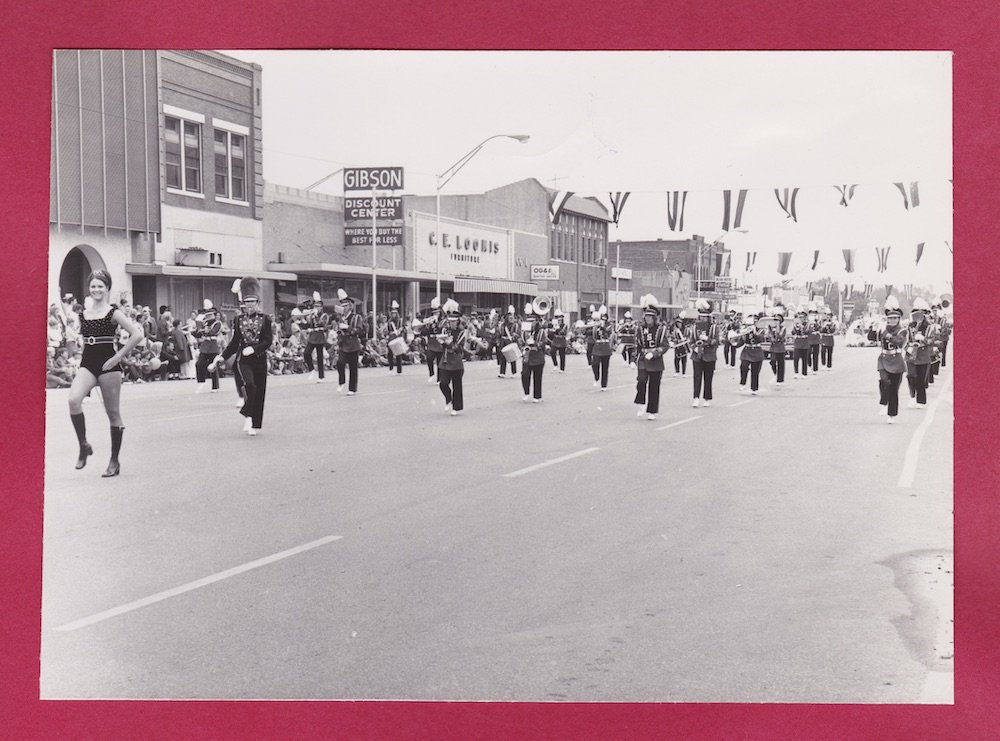 Homecoming Parade 1973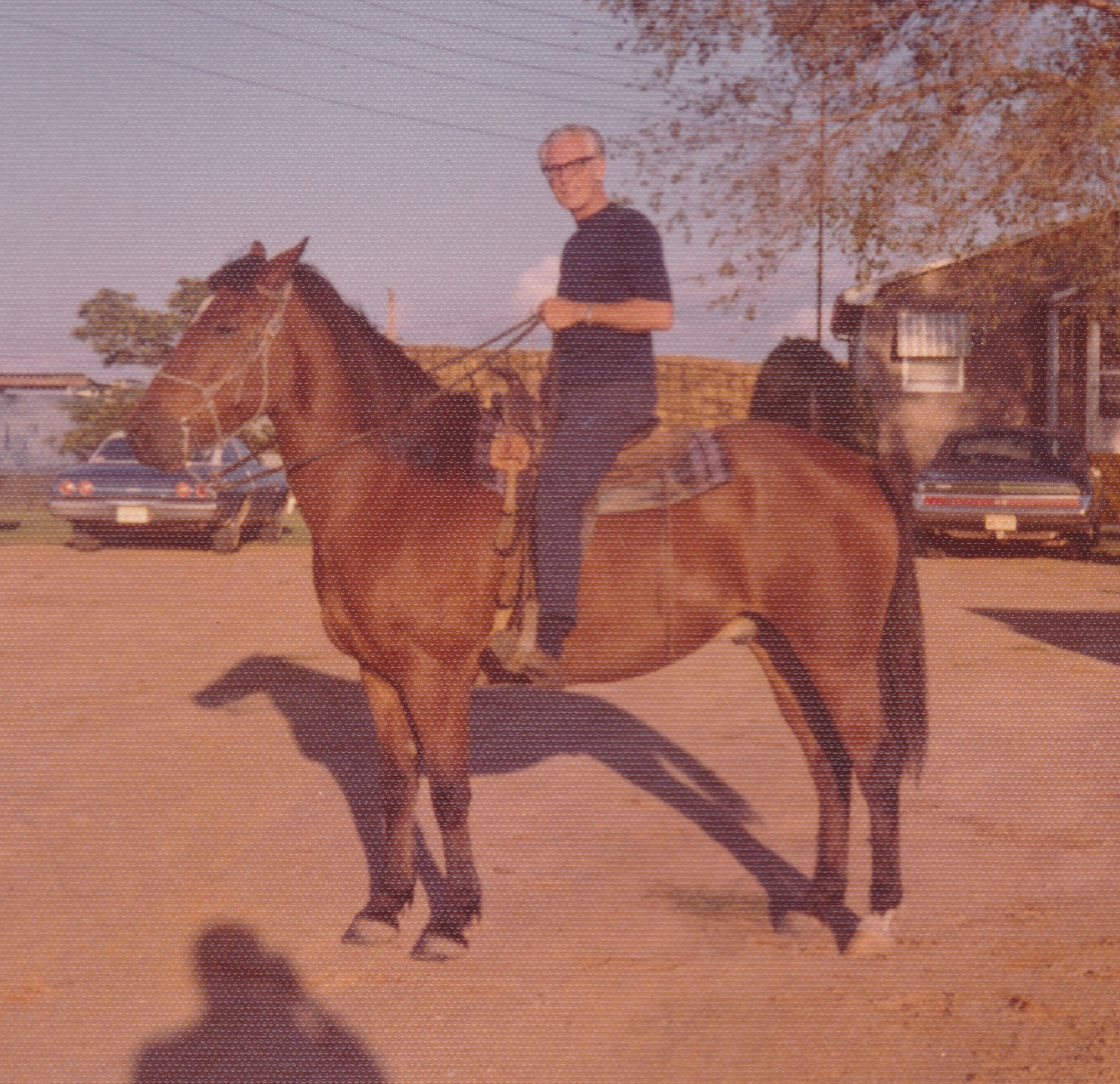 ---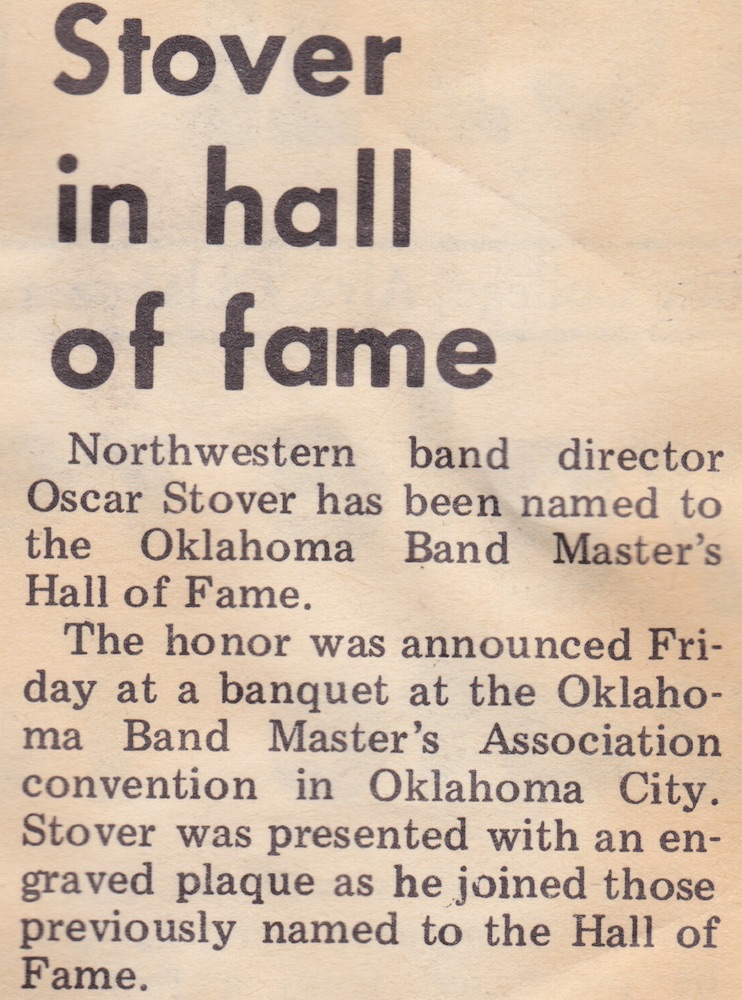 ---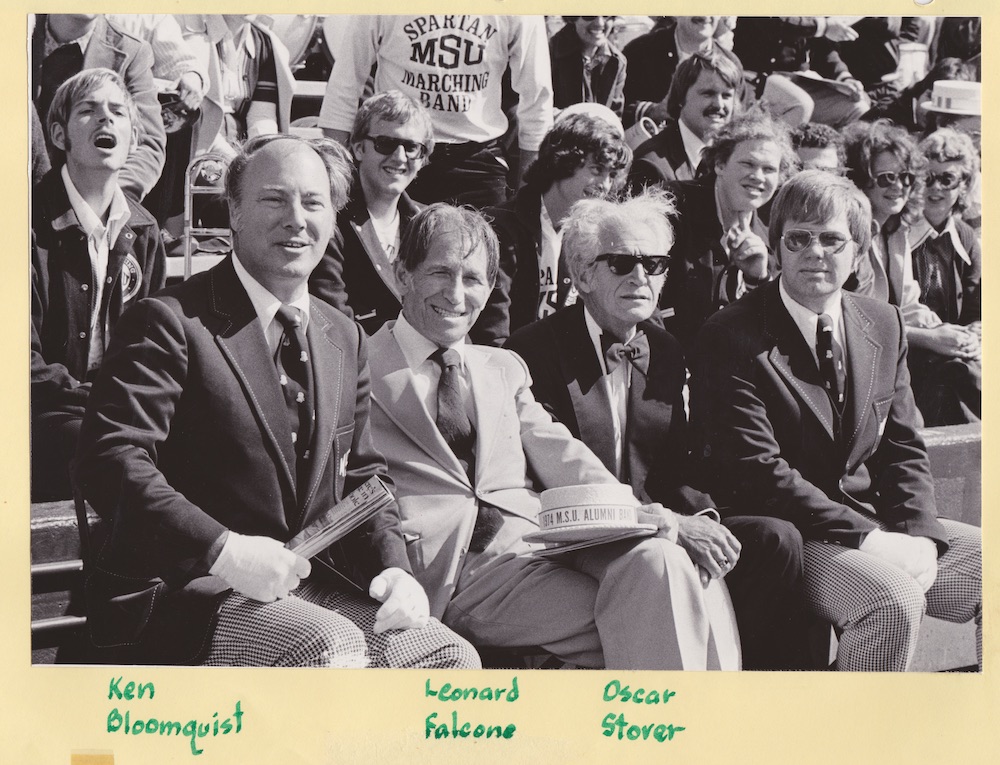 Oscar Stover returns to Michigan State in 1974 to conduct the fall Alumni Marching Band. He is seated next to Leonard Falcone, Director of Bands when Stover served as Assistant Band Director at Michigan State in the 1950s.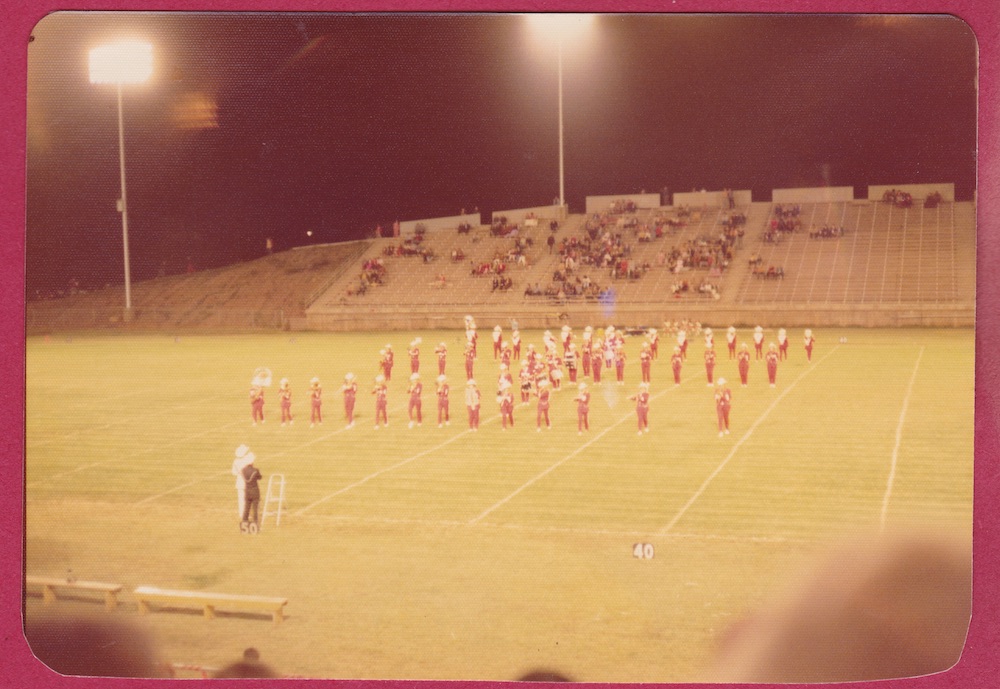 Fall 1974, first game with new Ranger Band Uniforms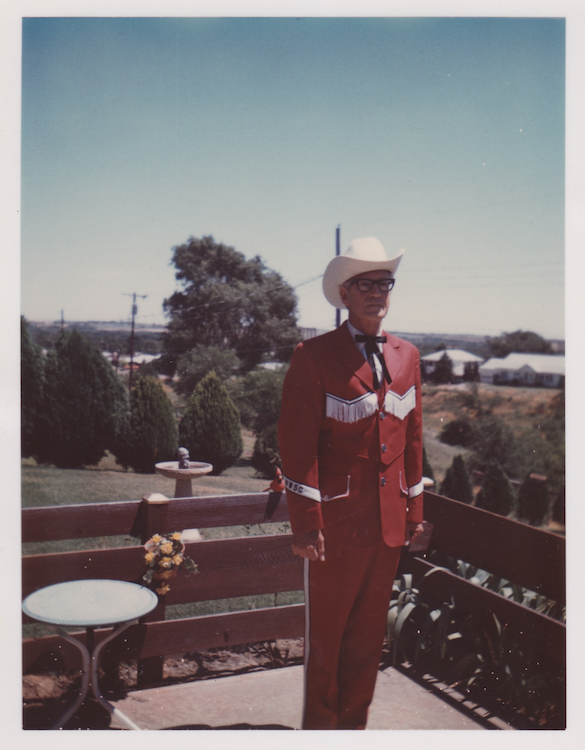 Oscar models new band uniforms on his back patio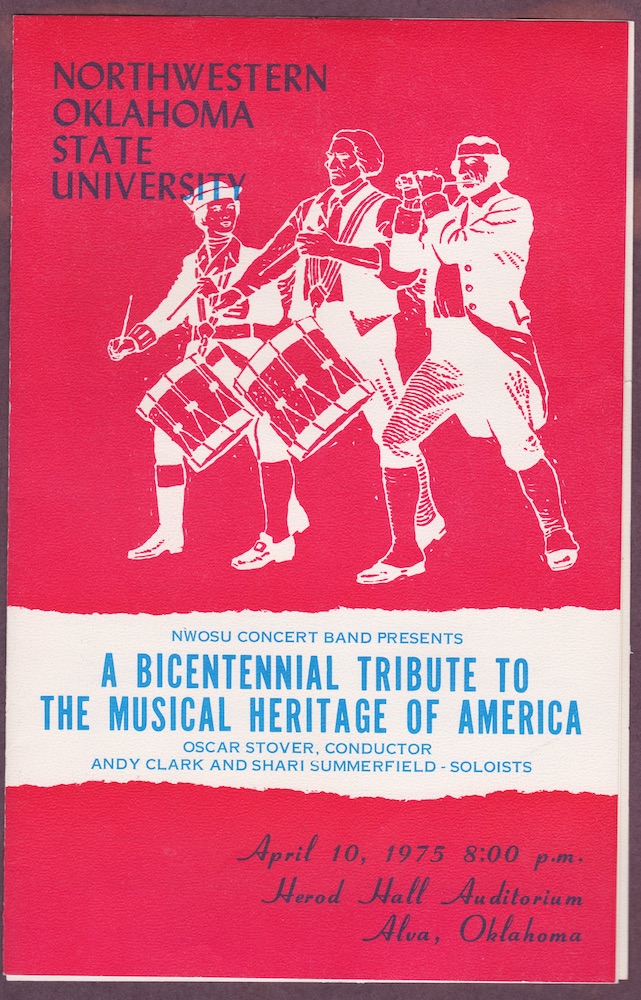 ---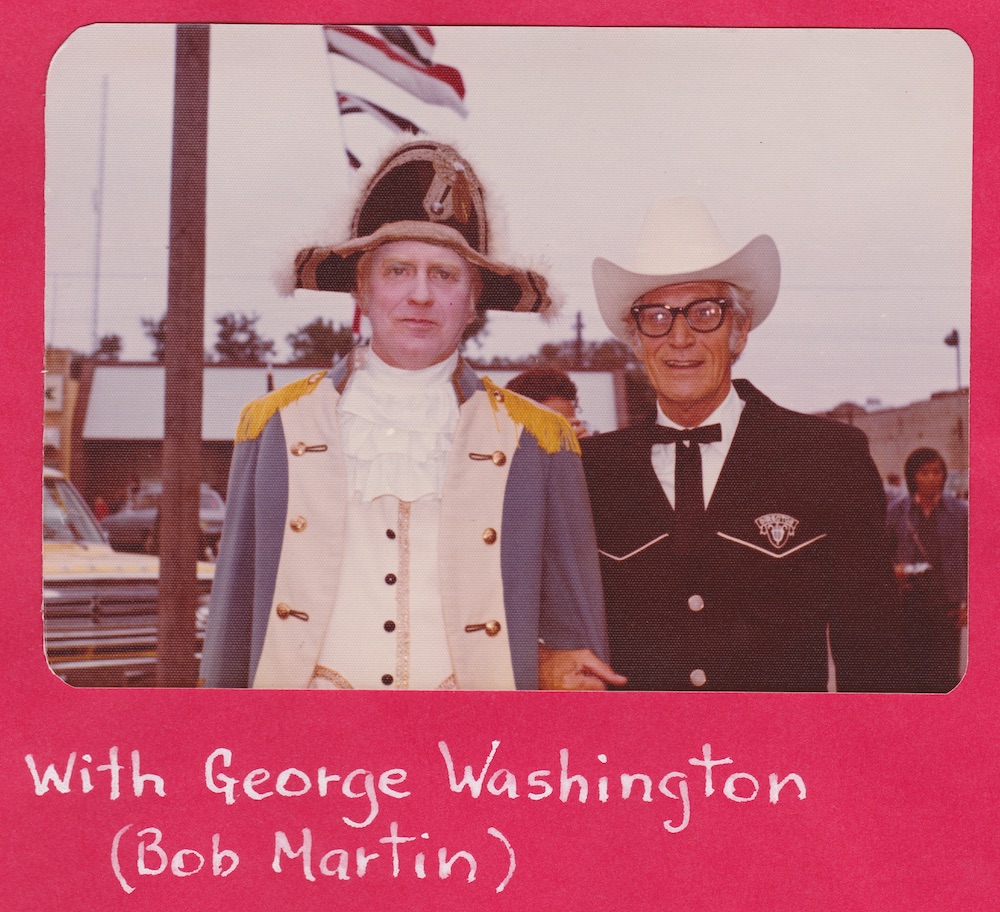 ---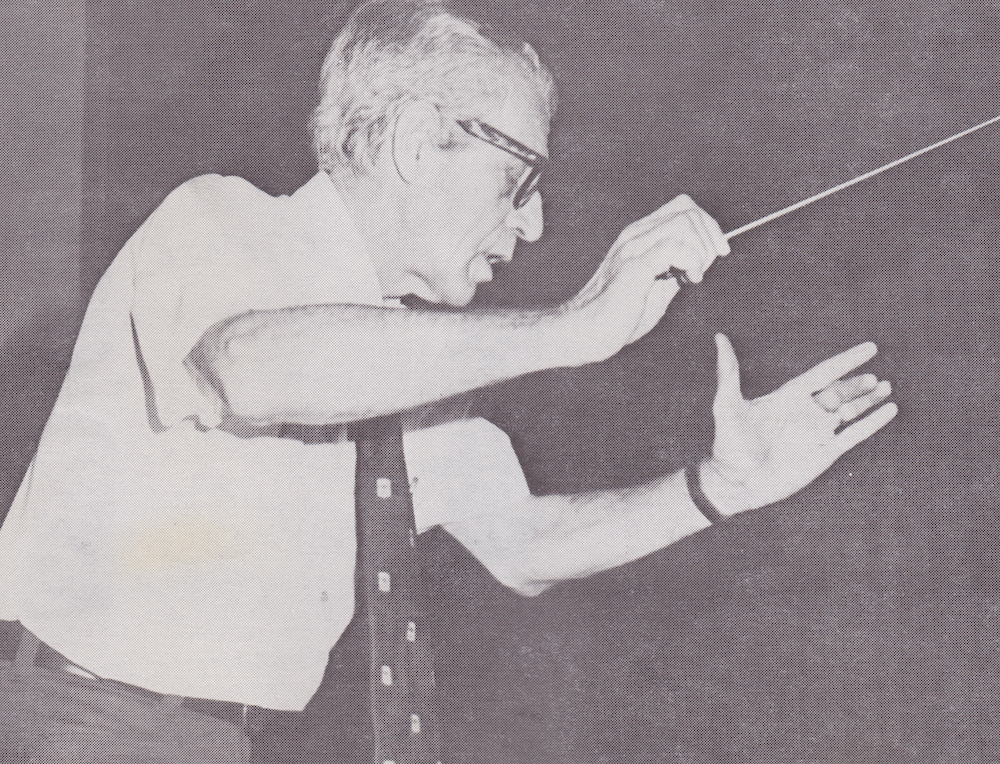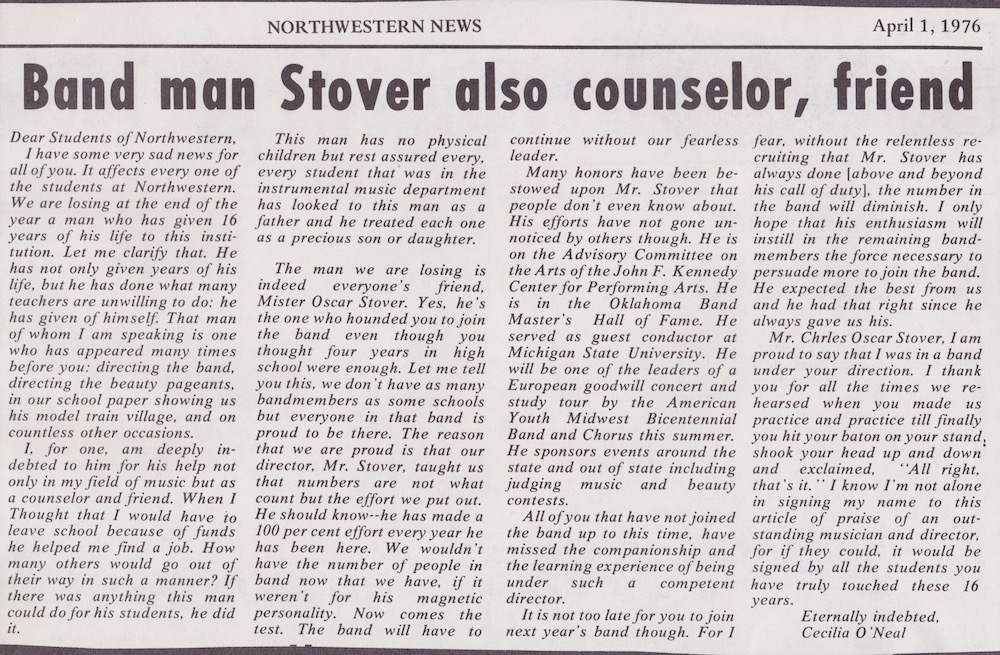 ---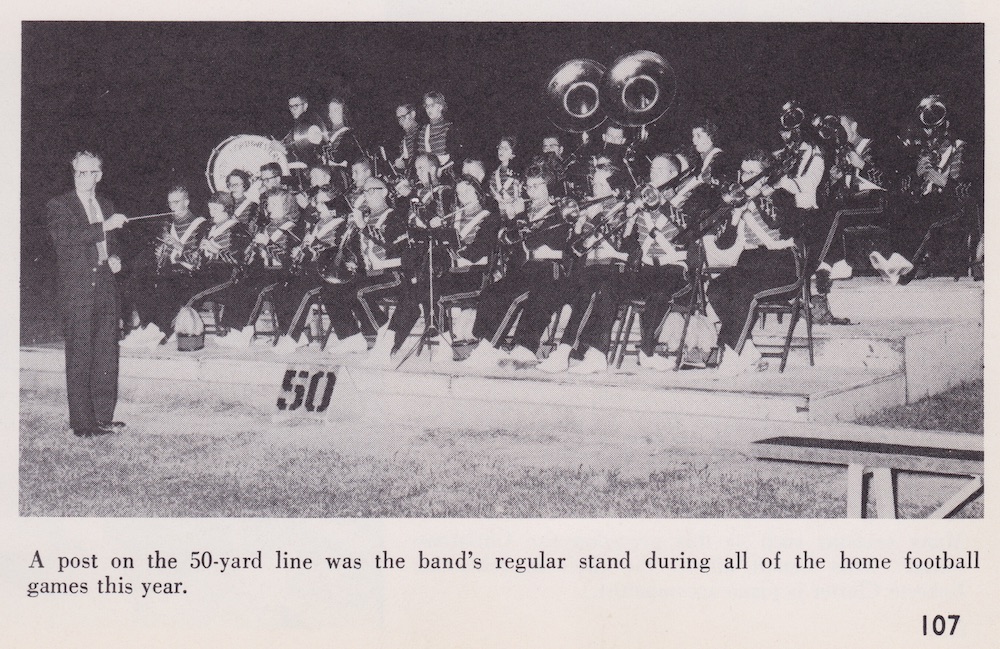 Above: Ranger Band performs during Football game, Fall 1960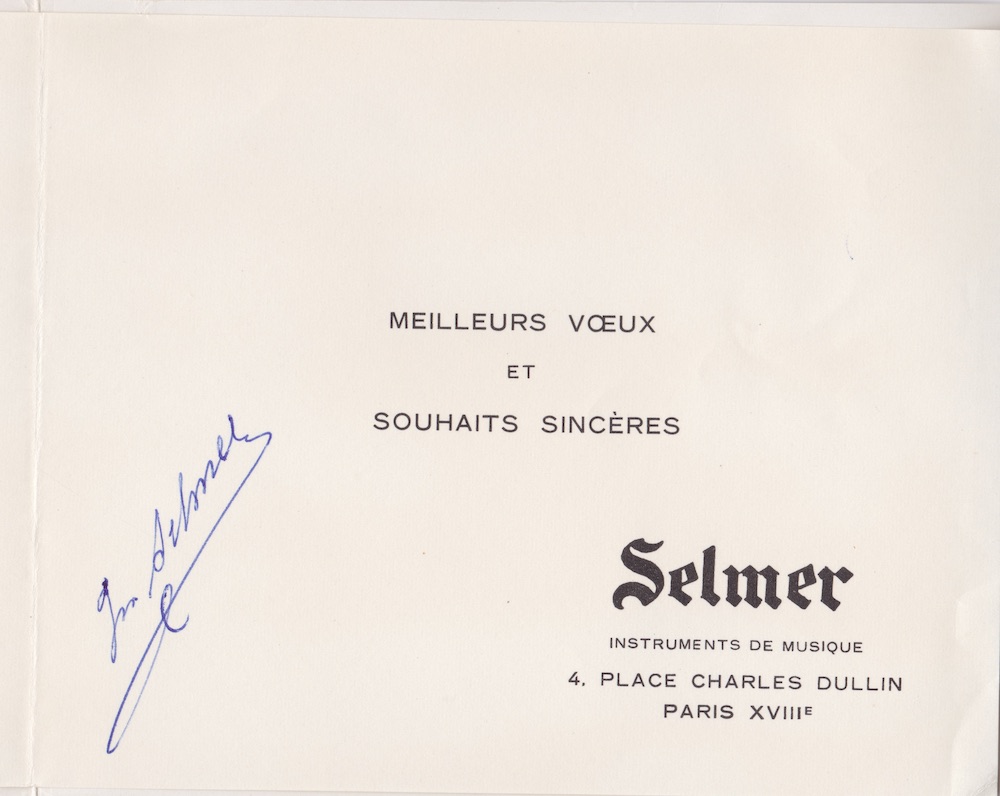 Oscar visited the Buffet factory in Paris, while serving with the 13th Army Air Band during World War II. This appears to be a letter from a family member of the Selmer family.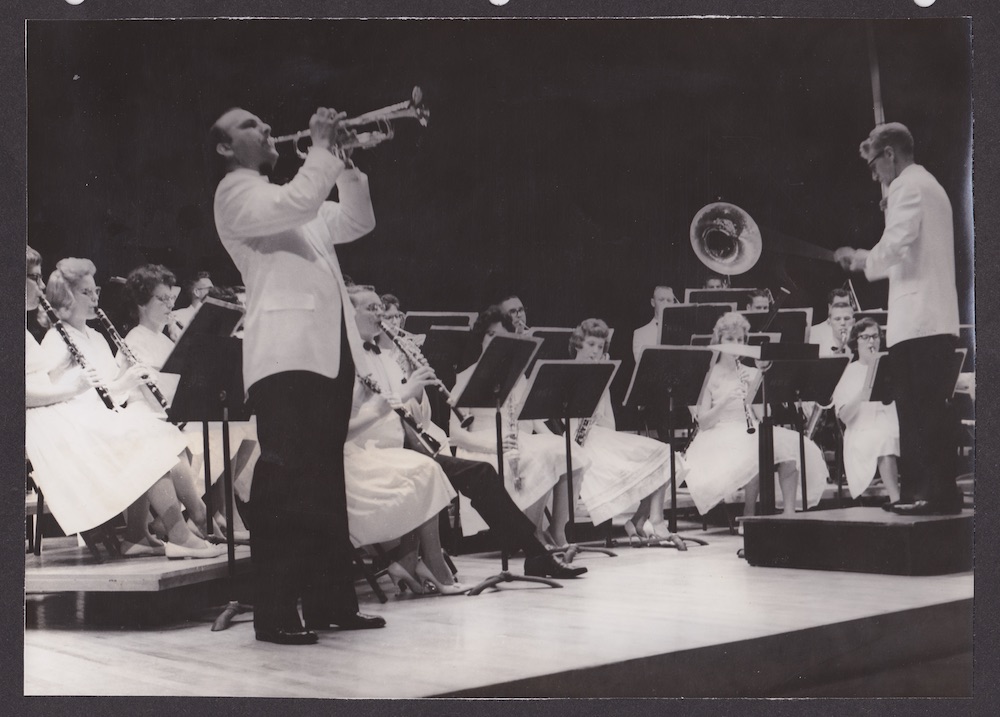 Byron Autrey, Professor of Trumpet at Michigan State, performs with The Ranger Band in 1962