Oscar leaned to appreciate and ride horses very young, with his brother Hubert, who is standing.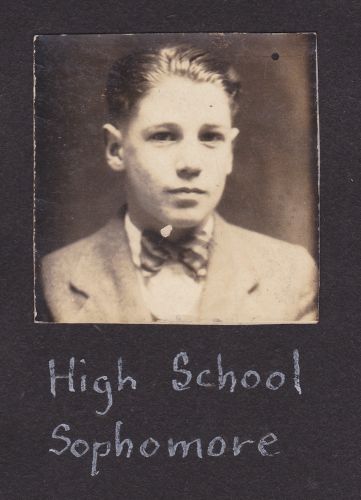 ---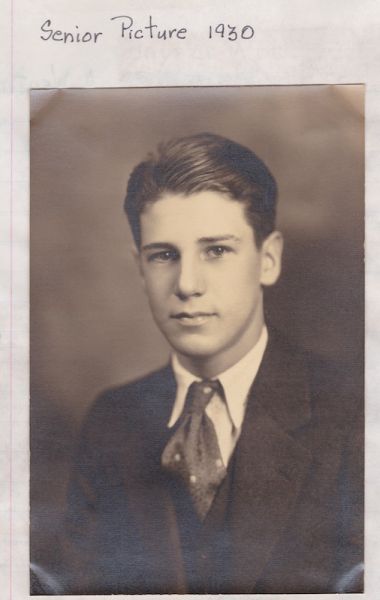 ---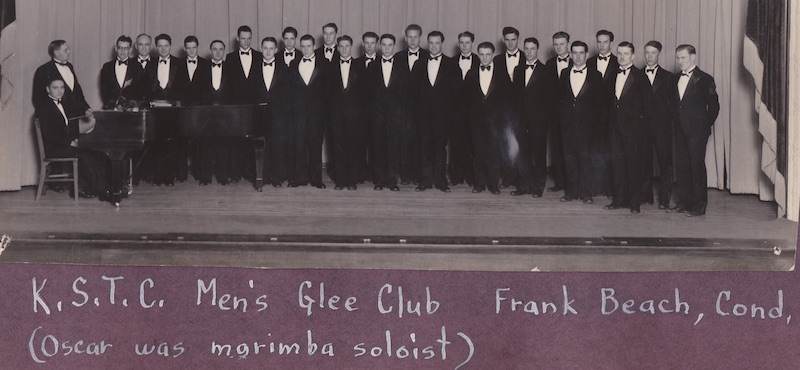 After graduating from Coffeyville Field McKinley High School, Oscar went to Kansas State Teachers College at Emporia, but quickly ran out of money and returned to Coffeyville, where he enrolled and completed an Associates Degree in 1933.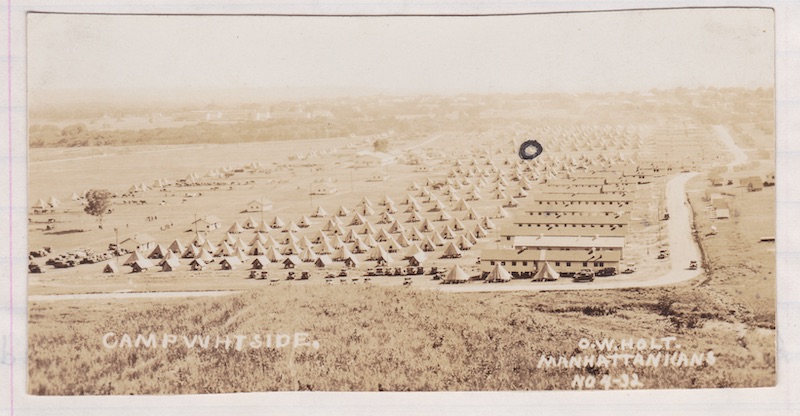 Summer camp with the Kansas National Guard. Stover served in 130th.

---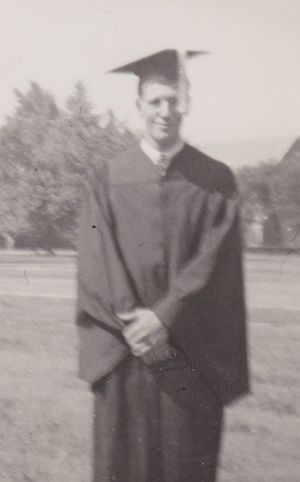 Oscar finishes his B.A. at KSTC Pittsburg, 1940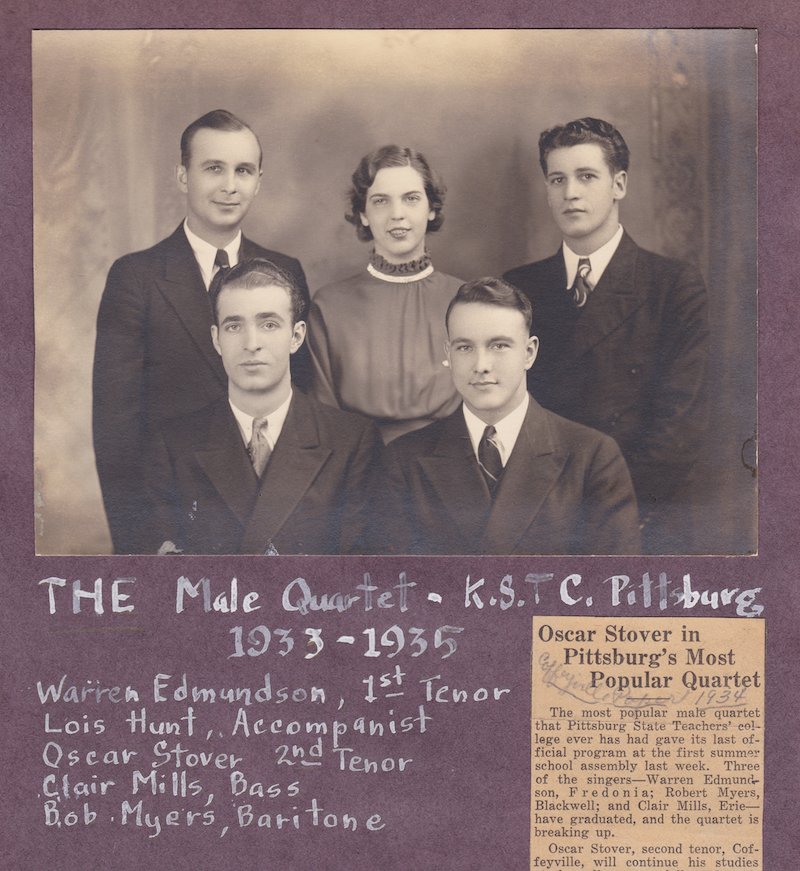 Stover sang with this quartet at KSTC Pittsburg, while working on his BA. The group was very popular on campus!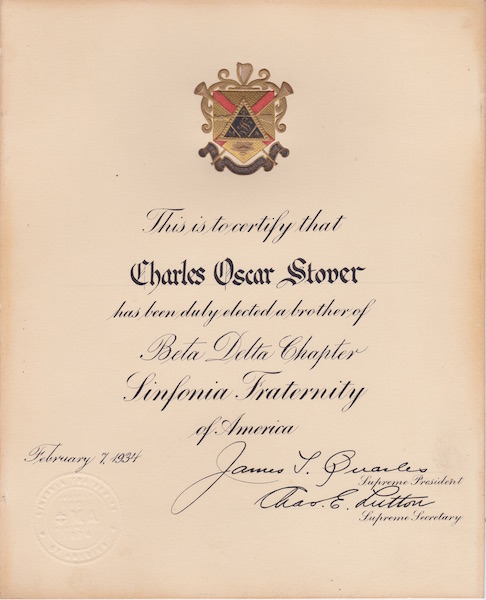 ---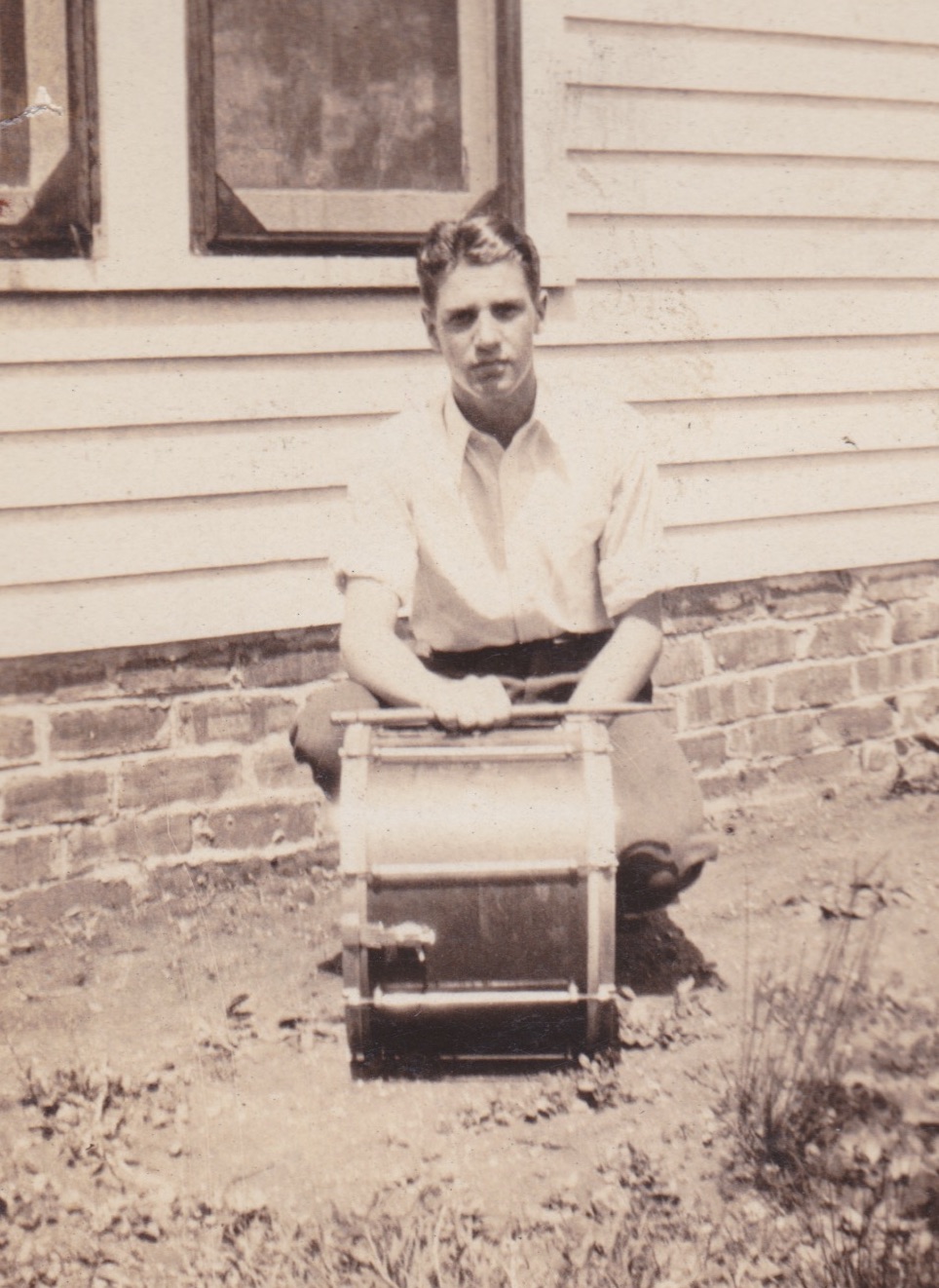 Oscar's first instrument was the drums. As he progressed through school, he learned to play the trumpet, piano, organ and kettledrums (timpani). Pictured above is his favorite drum. His first teacher was probably his Aunt Nelle Stover.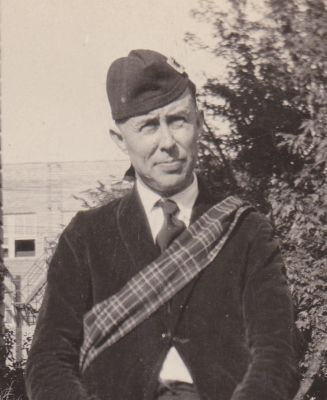 1926. Albert Weatherly in Tulsa for a Rotary Parade. Weatherly was the conductor of Oscar's school ensembles and directly led to Oscar's success as a musician. He came along at a critical point in his youth.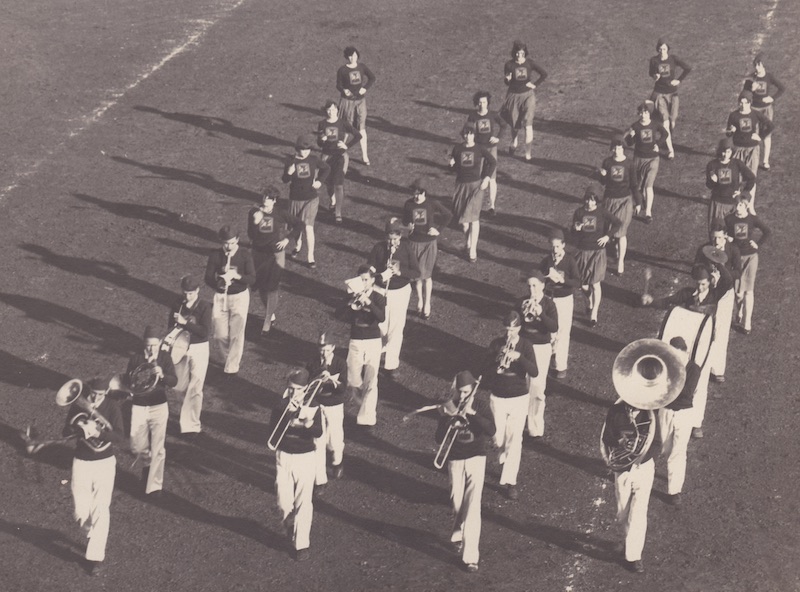 1929. High School Marching Band on Field. Forest Park Football Field.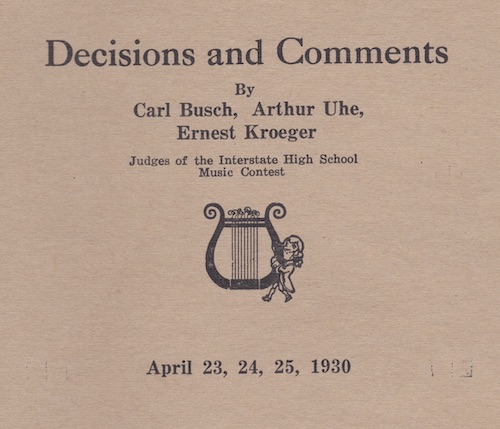 1930 Music Contest Program from Pittsburg State Teachers College. Oscar won the Male Voice - Tenor category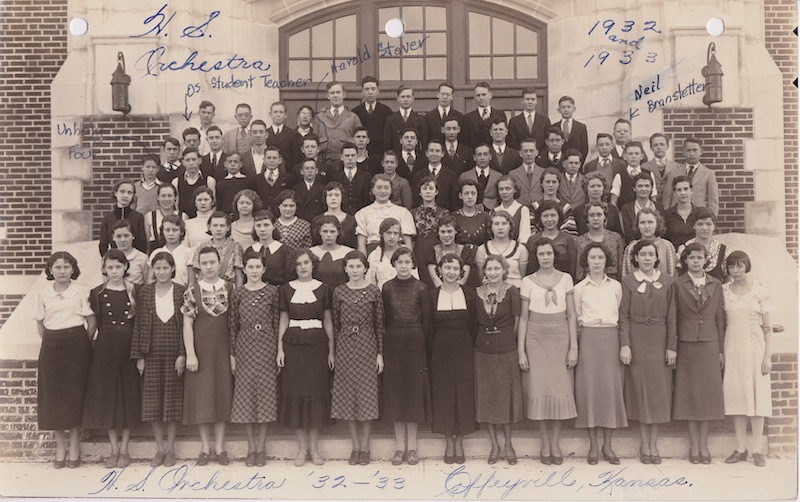 Oscar completed his student teaching during the 1932-1933 school year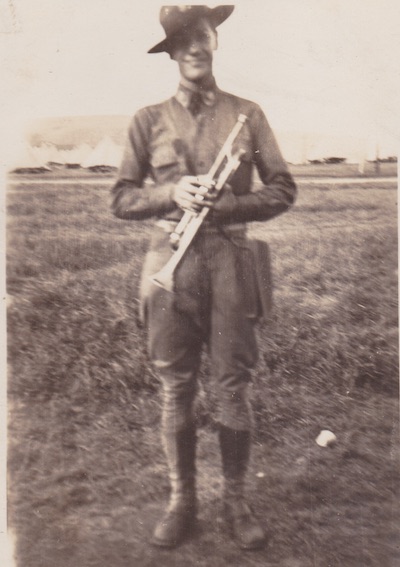 ---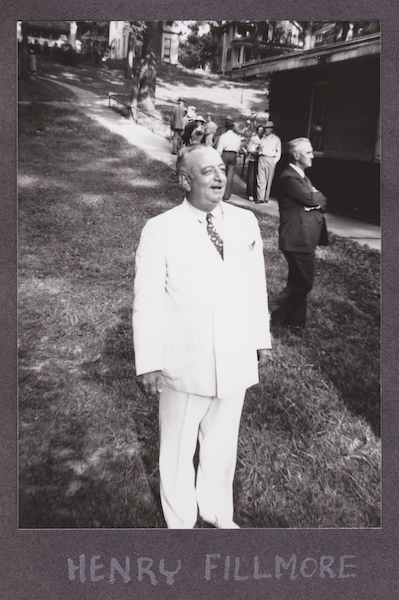 In 1941, Oscar met Henry Fillmore at Lake Winona for the Petrie Band Camp. He also met Lynn Sams, VP of Conn and Buesher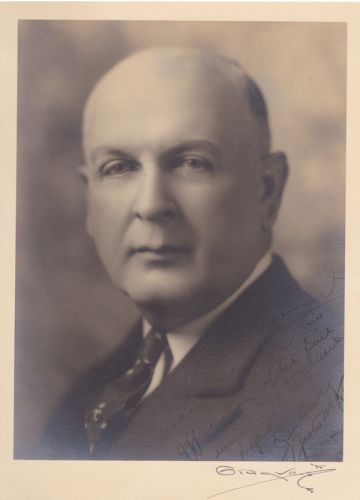 Portrait of Walter McCray, director of the Music Department at KSTC Pittsburg. It was McCray who recruited and hired Oscar to serve as Director of the Band in 1942.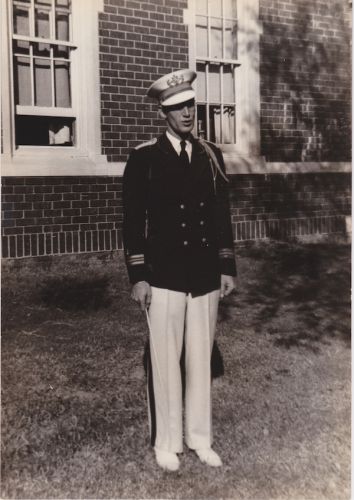 Oscar Stover, Director of the Band, KSTC Pittsburg, 1942-1943